The world of calling has grown increasingly complicated over the past couple of years. There are now landlines, mobile phones, internet calling, and free calling apps that give you more options than ever before.
You don't have to just stick with a traditional landline in your home, and you don't even have to use the minutes provided by your mobile phone carrier. You have options, and that also means you can make free calls to most U.S phone numbers, anywhere without worrying about contracts or fees. Yes, it's safe to dump your traditional calling plan.
Break free of traditional calling.
Making a phone call is supposed to be a simple task, but there are a number of complications that make it difficult and expensive.
Traditional phone plans require a monthly fee and, even worse, restrict you to a number of minutes. For example, AT&T charges $25 a month for unlimited calls to other AT&T Home Phone users and 200 minutes.
That means you have to keep track of your minutes if you want an affordable home phone plan. For unlimited minutes, you need to pay more.
It's even worse if you have family and friends who live overseas. You'll either need to pay more for unlimited international calling or pay expensive per-minute rates.
If you happen to travel the world, you know how frustrating it can be to make calls affordably. International roaming charges are extremely expensive. For example, Verizon charges $10 a day for calling, texting and data while abroad.
Your only other option is to use a foreign SIM card, getting a temporary new number, or investing in a mobile data device to tether to, which can also be costly.
Traditional phone plans can not only be expensive, but feel very restrictive. That's the last thing you want to feel when you're trying to reconnect with your loved ones.
The benefits of WiFi calling.
WiFI calling uses the power of the internet to replace traditional phone networks. So instead of relying on legacy technology, it streams your voice over the internet. There are a number of benefits to this.
First, it turns all your devices into a phone. You can voice call from your iPad or Android tablet, so if you don't want to be tied to your smartphone or landline you're free to answer how and where you want.
It also gets rid of the need for monthly subscriptions to phone services. You won't be tied down with a contract, allowing you to switch to a new service whenever you need. Similarly, your phone service won't be bundled in with other services, like TV or internet, which makes it less likely you switch services.
Most importantly, most WiFi calling solutions are free. There are no monthly fees or per-cost fees. You just make your calls and focus on chatting with people, not racking up high bills.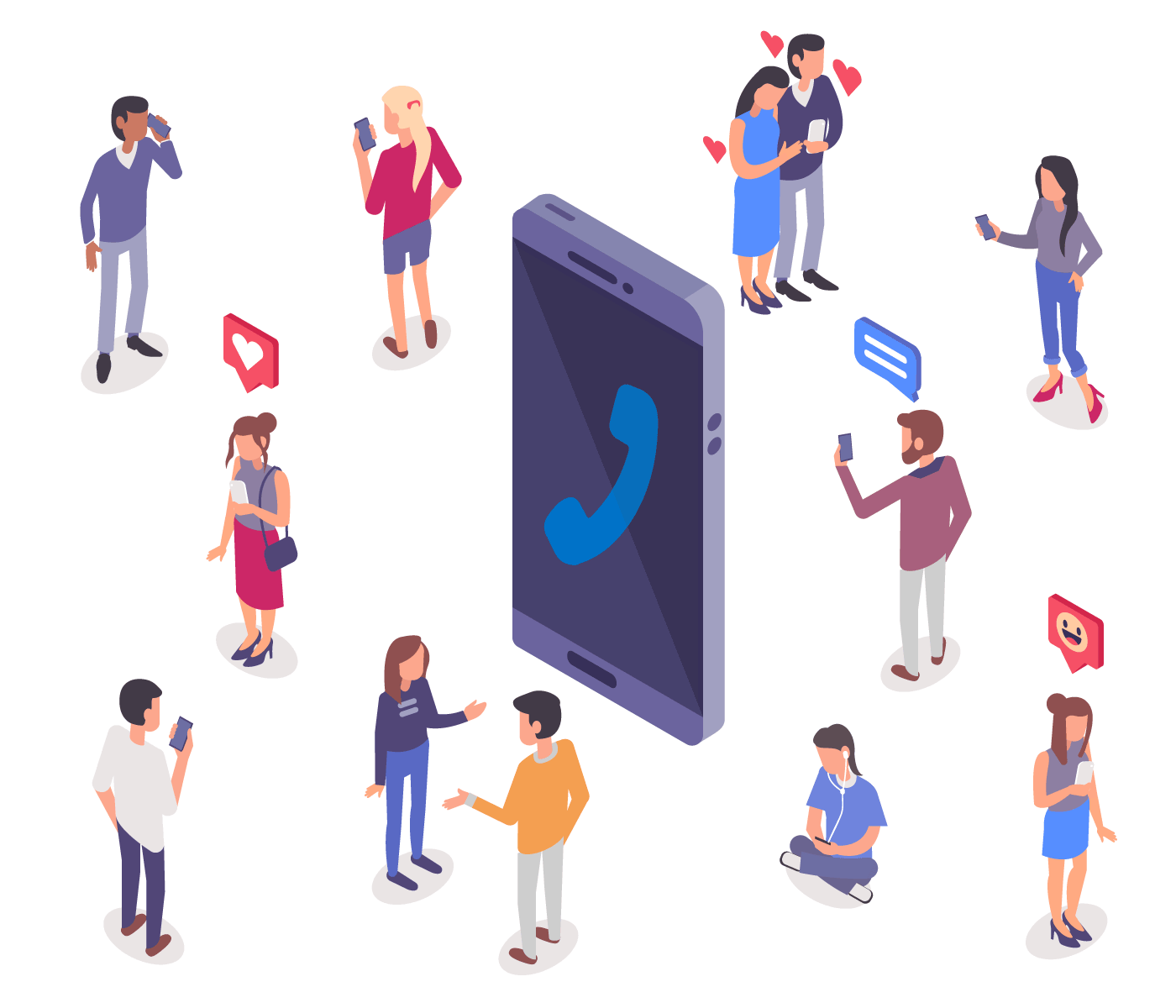 Not all WiFi calling apps are the same.
WiFi calling is free, but it also comes with a catch. Your recipient also needs to install the same app that you have. So if you have Skype or FaceTime, and your buddy has Skype or FaceTime, it's free. If they don't you either have to pay or can't call them at all.
Talkatone is different. It offers free calling to most U.S. phone numbers, whether they also use Talkatone or whether they're using a landline or mobile phone. It's a free calling app, so there are no contracts, no fees and no catches.
There are also a number of other benefits since Talkatone leans on the internet. You're provided your very own number, which you can use for free WiFi calling and free texting. You can also burn that number and get a new one, so if your privacy is compromised in a leak you can take steps to protect yourself.
How to use free WiFi calling.
Using Talkatone for free WiFi calling is simple. You can find the free phone call app in the Apple App Store and Google Play Store.
Once you download it, you can create your new Talkatone account with either your email address or phone number. You'll be sent a verification number to get started. From there, it's simple:
Enter the verification code sent to your email or phone number.
Choose your Talkatone number.
Start calling.
Now you can enjoy free WiFi calling to your loved ones. Calling is free to most phone numbers in the U.S., and it doesn't matter whether they're on a landline or mobile phone. You'll also be able to travel abroad without worrying about high overage fees.
Other features include the ability to burn your phone number, voicemail, free text messaging, forward to voicemail, and the ability to block phone numbers. You'll also have access to low-call international calling if you've got loved ones overseas.
FAQs
Yes. Talkatone works over both cellular data and WiFi, so if there's bad cell coverage in your area you can connect your phone or tablet to a WiFi hotspot to keep texting.
Yes. Talkatone is a universal app that works on both iOS and Android. It can be used on iPhones, iPads, iPods, and both Android smartphones and tablets. You can start a conversation on your phone and continue it on your tablet. Your tablet needs to either have a cellular data connection or be connected to a WiFi network.
With Talkatone, Android phones can text over WiFi with the same phone number you make phone calls with. There's no need to get your friends or family members to download the same app either. Your texts will go through as if you are on a cellular data connection. See the Android free WiFi calling app page for more information.
Yes. Talkatone lets you talk and text over WiFi while you're traveling abroad for free. You won't have to sign up for a messaging service, get a new SIM card or pay expensive roaming charges. Just connect your phone or tablet to a WiFi hotspot and begin texting.